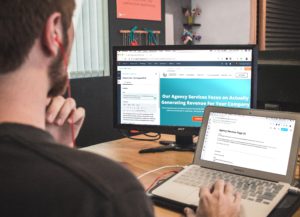 Ok so your looking to get into the online business world, or maybe you have a business, or have some really good ideas for an online business. There are a lot of things to consider when starting an online business. Let's take a look at just a few things to consider.
-Email marketing

-Campaign building

-Marketing automation

-Marketing tracking

-Ecommerce

-Landing pages

-Membership sites

If you're contemplating starting an online business, it's likely that you're an expert in your niche or have something unique to offer. If you've got people knocking down your door asking for your services, you're probably on to something, and an online business could be profitable for you. However, in many cases, it's unclear whether there's high enough demand for the knowledge or information you're seeking to share. Or perhaps the interest is there, but it's unknown whether your audience would value it enough to subscribe to a membership site long-term.
The first step is to assess the market by researching the answers to the following:
How many people want what you're offering?

Are there other successful sites in your industry currently?

Are there many popular Facebook groups on the subject?

Are there many popular blogs?

Are there any large conferences?

If so, are they close enough for you to attend? If not, is this something you could potentially host yourself?

Are there many YouTube videos on the subject

Does your product or service warrant video tutorials or walkthroughs?

Do you have the resources to record and edit quality videos?

Are many people searching for related keywords on Google?

As you research, make a list of all the most popular pages and sites. Note whether there are opportunities to advertise on the blogs or partner with other content providers and whether there are Facebook pages with enough followers for you to target.
Start to think of the ways you can make your business stand out when compared to your competitors. For example, can you offer free products as a tripwire to get more leads through the door? Can you design your site so it is more user-friendly and intuitive?
What is unique or different about the way you provide/do your services? If you have current clients, why did they choose you over your current competition? If you don't know, ask them! This can give you valuable insight into how to position your offer.
Another approach to your research is to determine how people solve the problem you're aiming to solve. Are there blogs, books, consultants, in-person classes, clubs addressing the problem? Can you offer something better via your membership site?
Once the research is complete, you can determine what sort of offer will be most compelling to your audience. To do this, imagine yourself in the shoes of your ideal prospects, surveying the landscape of possible solutions to their problem. You may even have been in their shoes once; what is it that you would have loved to have access to, but it didn't yet exist?
Next, think about what you can offer uniquely in your niche. Get down to the details — what specific information can you provide that your audience needs? For example, if your site is focused on running a successful business, perhaps you can provide exact process maps that have proven effective. Ultimately, people want to follow specific steps and tactics from an expert; they want a ready-to-go guide with everything they need.
There is a lot of work involved in starting an online business, but if you are serious and looking for some help, I highly recommend you go over to Ontraport and check out what they have to offer. Many online businesses use Ontraport for there all in one platform, Everything is provided for your business in one platform, everything from, email marketing, landing pages, marketing tracking, member sites, all the software you need, and all the support you need. They are definitely worth checking out. Check Out Ontraport Here
Ok so that is just my take on getting into the online marketing world, to the best of luck on your online business journey
MotivatedBob
Ps. Here are just a few excellent training platforms that I personally use, that help me grow in the online money making world. Training Platform #1 Training Platform #2